Austin Vascular Surgeons | Artery & Vein Experts of Texas
Vascular Surgeons in Austin & Round Rock Texas
Vascular & Vein Treatment Centers Located in Austin Texas & Round Rock Texas
Board-Certified Vascular & Vein Specialists | Phlebologists
Phone: (512) 339-9102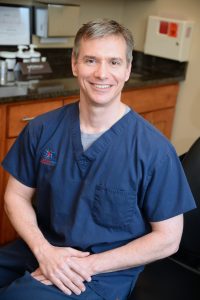 Welcome to Austin Vascular Surgeons, Board-Certified Vascular & Vein Specialists  located in Austin, TX and Round Rock, TX. We provide the highest quality care in the treatment of cardiovascular, vascular, and vein disorders. By combining the clinical expertise of our team with the latest technologies, we are able to provide the best cardiovascular care available. We are a top-rated Center of Excellence for Treatment of Vascular Diseases of the arteries and veins throughout the body. Our physicians are board-certified Vascular Surgeons who are fellowship-trained in all of the modern vascular, endovascular, and vein treatments. Our surgeons have hospital privileges at Seton, St. David's, Heart Hospital of Austin, & Cedar Park Regional Medical Center. Our vascular surgeons strive to achieve complete satisfaction for every patient through exceptional care.
We have dedicated Vein & Laser Clinics in Austin & Round Rock Texas at which we perform the most modern treatments for varicose veins and spider veins of the legs. Our vein therapies include endovenous laser treatments (EVLT), ultrasound-guided sclerotherapy, surface laser procedures, Venefit ClosureFast radiofrequency vein ablations, VenaSeal vein glue, Veinwave, and ambulatory microphlebectomy. We strive for the best possible cosmetic results using the latest state-of-the-art technologies. To learn more about the spectrum of vein treatments that we offer, please visit our dedicated vein center website at www.AustinVaricoseVein.com.
About Our Vascular Surgeons
Our physician providers are experts in the diagnosis and treatment of poor circulation of the blood vessels. The services that we provide at our artery and vein treatment center include the diagnosis and management of patients with the following conditions: cardiovascular diseases, aneurysms, peripheral artery disease (PAD), carotid artery disease , arterial atherosclerosis, artery dissections, claudication, deep venous thrombosis (DVT), blood clots, varicose veins, spider veins, lymphedema, diabetic wounds, ankle / foot ulcers & wounds, hardening of the arteries, and all forms of peripheral vascular disease.  We perform many of our procedures in our Vascular & Vein Center, but we also utilize the St. David's and Seton Hospital systems.  Our doctors have privileges at all of the major hospitals in Austin, Round Rock, West Lake Hills, and Cedar Park, TX.
Our board-certified and fellowship trained Vascular Surgeons & Vein Specialists offers the latest state-of-the-art vascular treatments: catheterizations, angiograms, angioplasty, stents, laser therapy, radiofrequency therapy, ultrasound guided therapies, endarterectomy, aneurysm repair, dialysis access procedures, peripheral vascular surgery, and artery bypass surgery.
The vascular surgeons of our medical practice are residency and fellowship trained in the most modern vascular and endovascular diagnostic modalities and therapeutic interventions. Our Medical Director, Dr. Joel Gotvald, MD, FACS, RPVI,  has been recognized by his peers and patients by being awarded with the Compassionate Doctor Award and the Patients' Choice Award. He has an impressive 5-star rating with Healthgrades.  The US News & World Report has Dr. Gotvald listed in their directory of top vascular surgeons in the nation. Our doctors have been repeatedly voted top doctors in their field of vascular surgery by Texas Monthly magazine (Super Doctors List for 2015 & 2016) and  Austin Monthly magazine (Top Doctors List 2015).  Dr. Gotvald was listed as the Top Vascular Surgeon in Texas by Heath Tap and Castle Connolly Medical in 2016. This places him in the top 5% of vascular surgeons in the nation.  Dr. Gotvald is a distinguished Fellow of the American College of Surgeons (FACS) and is a Registered Physician in Vascular Interpretation (RPVI).
Our Vascular Surgeons are board-certified by the American Board of Vascular Surgery.  Dr. Gotvald is also recognized as being double board-certified by the American Board of Surgery  in both General Surgery & Vascular Surgery. He completed fellowship training in Vascular Surgery, Endovascular Surgery, & Vein Treatments at Baylor University Medical Center and Baylor Heart & Vascular Hospital.  He was fellowship trained by the vascular surgeons of Texas Vascular Associates in Dallas.  He has additional certification in the field of Phlebology (vein disease management), as he has also completed board-certification by the American Board of Venous and Lymphatic Medicine  (ABVLM).  His specialty boards make him an expert in both the diagnosis and management of the wide spectrum of cardiovascular, vascular, and vein conditions that afflict those suffering from diseases of the circulatory system. Joel Gotvald, MD is a member of the Society of Vascular Surgery and the American Academy of Peripheral Vascular Disease.
Vascular & Vein Ultrasound Department
Austin Vascular & Vein Specialists includes a full-time Vascular Ultrasound Department that is managed by vascular physicians and RVTs. We offer vascular screening to assess for aneurysms, peripheral artery disease (PAD) , i.e. hardening of the arteries due to plaque, carotid artery stenosis (which can lead to strokes), varicose vein disease, and blood clots. We provide testing to evaluate for poor circulation contributing to leg pain or leg swelling. Our center has the best available equipment to allow for the most detailed evaluation of those at risk for vascular disease due to medical conditions such as diabetes, hypertension, cardiac disease, stroke, high cholesterol, smoking, or family history of blood vessel diseases.
Contact Austin Vascular Surgeons @ (512) 339-9102
To contact our Vascular Centers in Austin or Round Rock, Texas please call our appointment line at (512) 339-9102 or email us through the Contact page on this website. Proudly serving the communities of Austin, Round Rock, Cedar Park, Georgetown, Lakeway, and West Lake Hills Texas!
To learn more about our Vein & Laser Centers, Click Here